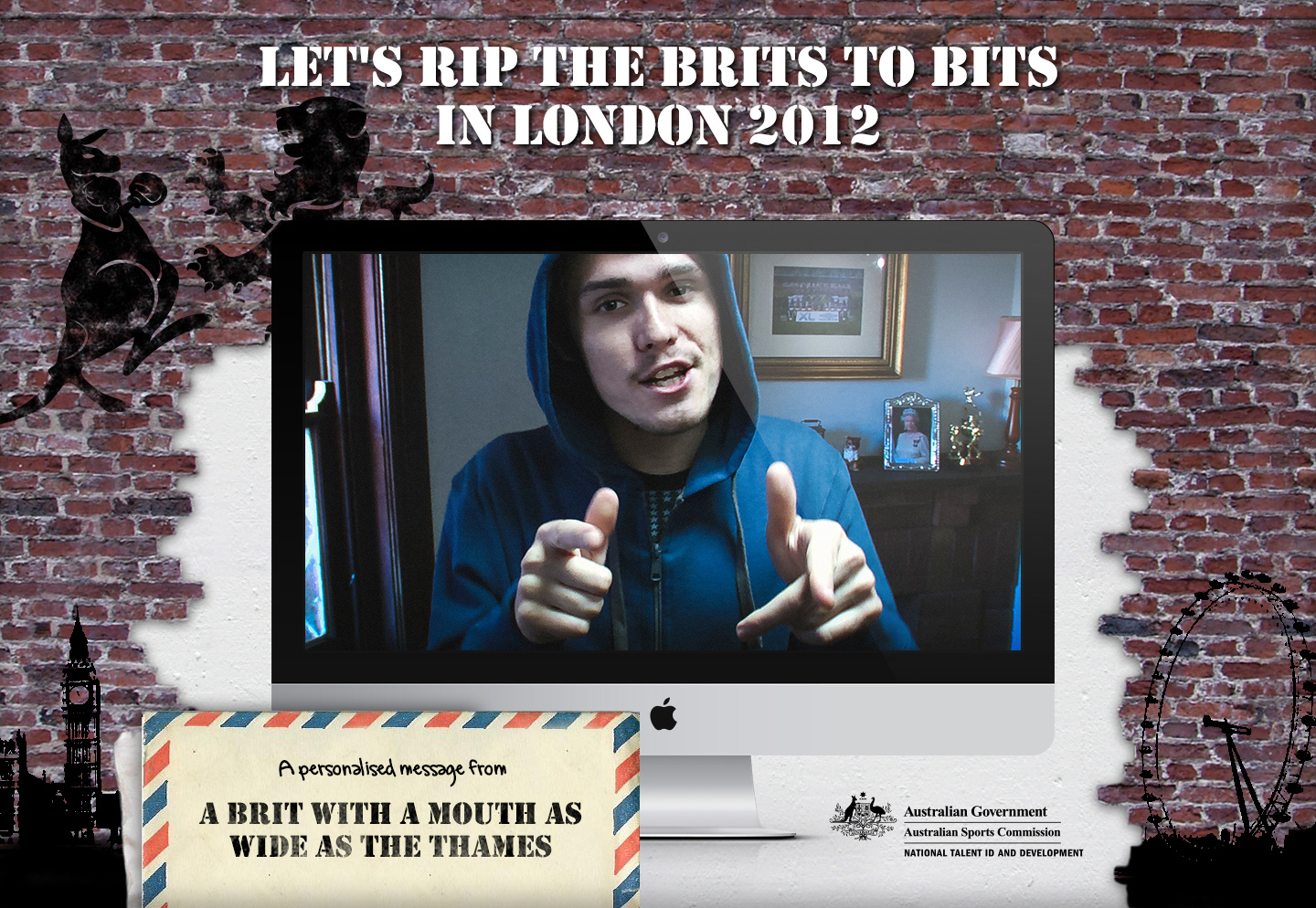 Bring attention to young Australian's that the Australia Sports Commission have training programs and a support centre they can visit they also wanted to highlight their online assessment tool and get take up and hopefully uncover Australia's next Olympic champion.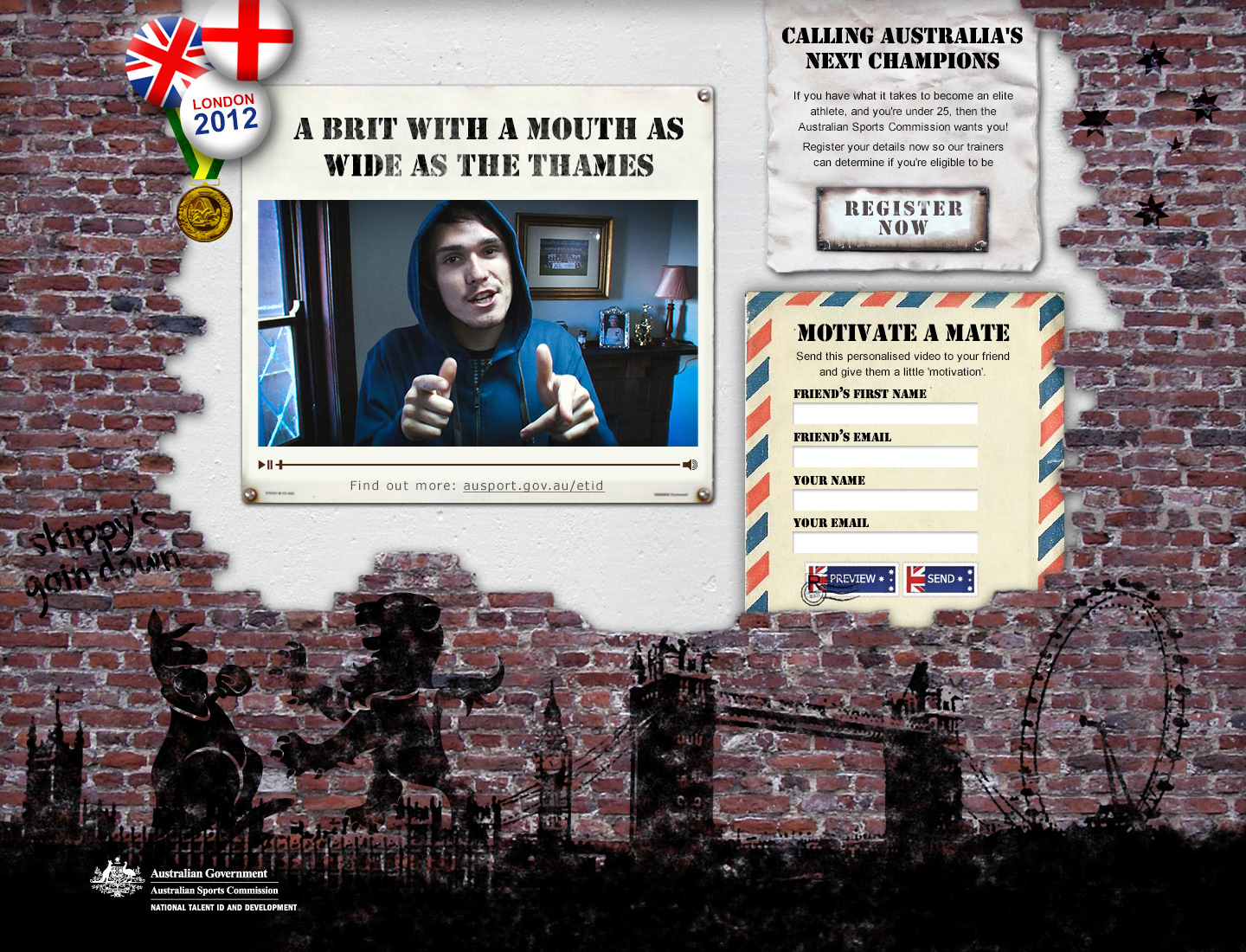 Play to the rivalry between Australia and England by sending a personalised message of 'support'. We used a cocky Pom that poked fun at these young Australia's and suggested in his most charming way they 'aven't got what it takes to win gold at the London 2012 Olympics.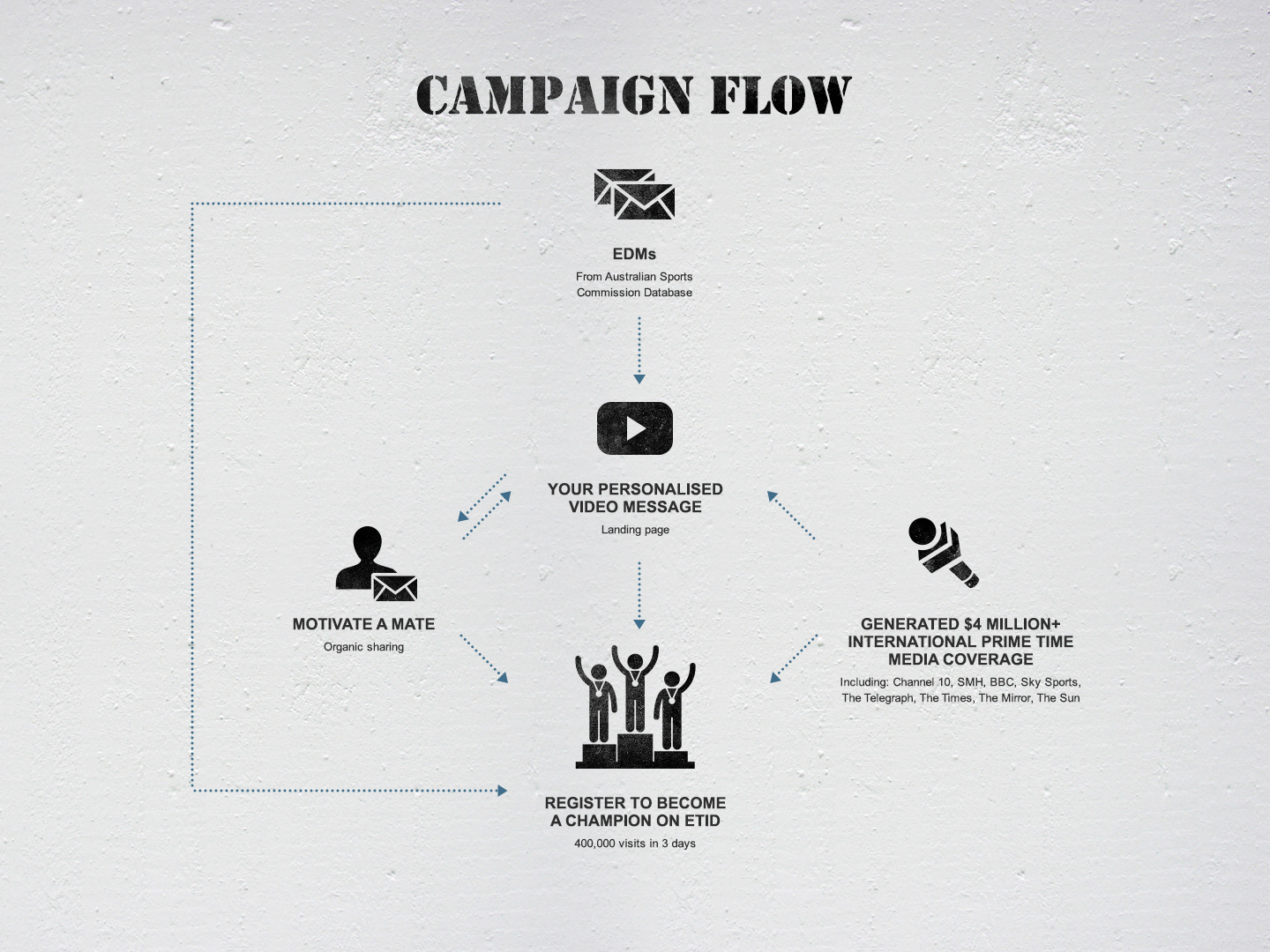 Results

The results was staggering in 8 days the viral generated over $4 million dollars of prime time media coverage here and abroad appearing on all the TV breakfast shows from Channel 10 to Sky Sports.
It appeared on the BBC in the UK, and had major coverage in all national newspapers from the SMH to The Telegraph, and from the UK featured in The Times, The Mirror and The Sun.
The ASC site had over 400,000 hits within 3 days (This doesn't include any uploads on various YouTube sites which generated another 30,000 hits. It featured on 50 different blogs, sports discussion boards and even had MP's here and in the UK discussing the viral.
(via: Creative Director - Kevin Ferry)
Concept creation, design, production assistant, video post production.